---
---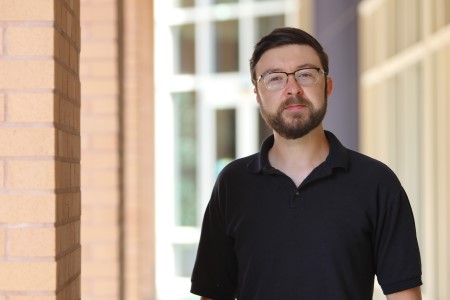 Connor Mayer

Department of Language Science
3151 Social Science Plaza A
University of California, Irvine
Irvine, CA
92697-5100
Pronouns: he/him/his
---
Recent updates:
Two papers have been accepted to the 2023 Society for Computation in Linguistics, which will be held in June in Amherst, MA! These are "Rethinking representations: A log-bilinear model of phonotactics", in collaboration with Huteng Dai and Richard Futrell, and "Modeling island effects with probabilistic tier-based strictly local grammars over trees", in collaboration with Charlie Torres, Kenneth Hanson, and Thomas Graf.
A paper titled "Robustness of lateral tongue bracing under bite block perturbation" has been published in Phonetica! This is collaborative work with Yadong Liu, Sophia Luo, Monika Łuszczuk, Arian Shamei, Gillian de Boer, and Bryan Gick. You can find the preprint version here and final version here.
A paper Issues in Uyghur Phonology with Adam McCollum and Gulnar Eziz has just been published in Language and Linguistics Compass!
I'm an assistant professor in the Department of Language Science at The University of California, Irvine. I got my PhD from the Department of Linguistics at UCLA.
My research combines computation with a wide range of converging methodologies to explore questions of interest to phonetics and phonology. I focus on learning and learnability, particularly in questioning or supplementing notions of innateness in linguistic theory. The questions that guide much of my research are (a) the extent to which linguistic structure is learned vs. innate; (b) how innate biases shape the learning process; and (c) how we can better understand the source and nature of these biases. I view computation as a tool that can be used to complement empirical and theoretical methodologies, testing claims and providing new predictions. I have used such methodology to probe the role of distributional information in phonological learning, to investigate the ways in which the biomechanics and motor control of the vocal tract shape our speech systems, and to explore the interaction between acoustic cue weighting and vocabulary acquisition, among other topics.
I also work extensively on the Uyghur language (Turkic: China). I have used a range of methodologies, including acoustic study, large-scale corpus work, wug testing, elicitation, formal language theory, and phonological modeling to address theoretical issues such as the mathematical complexity of phonological patterns, the representations of opaque and exceptional processes in the grammar, and phonetic biases on phonological learning. I have also performed descriptive research on this underdocumented language, including its intonation.